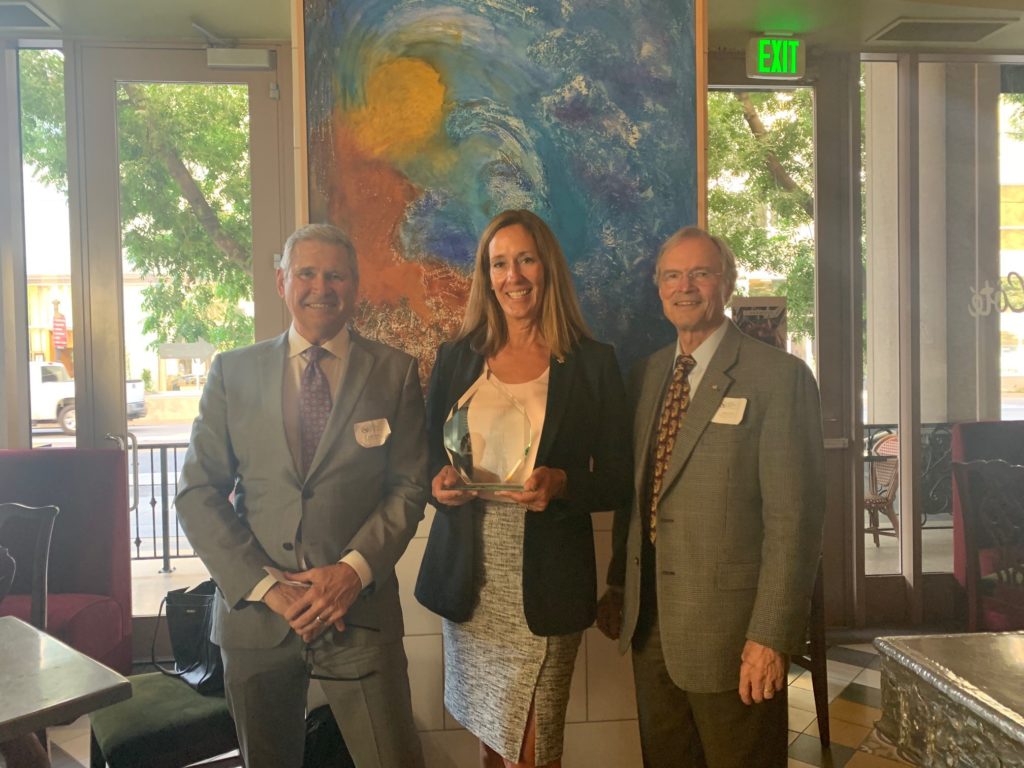 August 14, 2019
SACRAMENTO, CA –The California Association of Veteran Service Agencies (CAVSA) announced California State Assemblymember Jacqui Irwin as the 2019 CAVSA Legislator of the Year in recognition of her invaluable contributions to the veteran community.
At a reception honoring Assemblymember Irwin, CAVSA cited the Assemblywoman's incredible leadership as the Chair of the Assembly Committee on Veterans Affairs, as well as her authorship of AB 694, the Veterans Housing and Homeless Prevention Bond Act of 2019, which seeks to expand housing and service options for veterans, reduce the number of homeless veterans and the attendant public costs, and place California at the forefront of our nation's efforts to end veterans' homelessness.
"In the past four years we've made great strides in helping our state's veterans, but we have more work that needs to be done," stated Assemblymember Irwin. "It means so much to be the first legislator to receive this award from CAVSA, and I will continue working hard on behalf of California's veterans and their families."
California is home to nearly 1.8 million veterans, the largest veteran population in the nation. Unlike homeless veterans in other parts of the U.S. where 38% are unsheltered, a shocking 67% of California veterans were unsheltered in 2017. Veterans are also disproportionately represented among California's homeless population, and experience mental health, substance abuse and employment challenges far greater than their peers. For example, the 2014 suicide rate was 21% higher among veterans when compared with U.S. civilian adults.
"Assemblymember Irwin continues to serve as an effective activist on behalf of California's nearly 1.8 million veterans," said Chuck Helget, Executive Director of CAVSA. "Her commitment to tackling the tough issues facing California veterans – such as mental health and housing – has made our decision to honor her with the first ever CAVSA Legislator of the Year Award an easy one. We look forward to our continued work together."